Hey guys,
Long time no see but hoping to get the converted bike out soon. In the meantime I'm having expensive thoughts about a wedding that could be on the horizon
.
I am proposing this weekend, but we are already spitballing wedding ideas and I'm keen to get something bike orientated in. Long and short of it I'm trying to find out where I would get hold of a static bike display (preferably Ducati) to take photos on. One like they have at the shows would be ideal but got no idea where to even start looking for such a thing.
Any ideas welcome. I have thought about asking biking friends to use there pride and joys but a road bike is probably going to be either too dirty for a wedding dress to be near or to precious to the owner for people to be getting on and off of.
I'm not tied to a Duke though, just think a sportsbike would have the right effect.
Do you think the Cov dealers would be willing to help out? Maybe Kestrel?
Thanks for your thoughts and I'll promise to carry on making sporadic appearances at biking events long into the future
---
Wuss Management
Posts: 3278
Joined: Wed Oct 11, 2006 2:53 pm
Location: Lime Tree Park
It may be worth your while speaking to a few of the local dealers to find out what they've got. They may ask for a fee, or maybe to include some advertising etc. If you tell them that a bunch of motorcycle enthusiasts are to attend, then it may be a good promotional tool for them. Be an idea to make a point of it at least.
I'd lend you one or two of my bikes, but they're not sporty. The old Triumph should be done for the end of July after an extensive re-build.. But again, probably not what you're after.
Let's hope she says yes now eh!
Most motorcycle problems are caused by the nut that connects the handlebars to the saddle.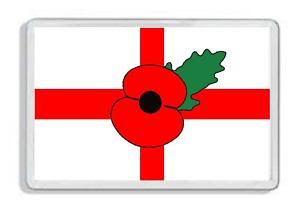 ---
Thanks for the reply Will and the kind offer.

Yeah I think I will be trying to sweet talk the dealers atm. Wouldn't mind paying for the priviledge (with in reason) but I'd rather not use a personal bike incase the worse happens.
Think any sportsbike would fit the bill as most of my guests know nothing about bikes but for me a Ducati would be the best.

Any body know anyone working at Ducati Cov?

Cheers
---
Thought I'd let you all know that I got in touch with Ducati (cov), Honda (cov) and Suzuki (leam) about borrowing a display bike for my wedding day. 2 Days later I had a reply from Kestrel who have agreed to see what they can do
Will let you know what I end up with and of course a pick of the final product.
Nato
---
Who is online
Users browsing this forum: No registered users and 5 guests