After selling my R1 at the end of last year as the insurance and running costs were just getting to be too much, i've finally got myself another bike to potter around on. It's nothing special as i'm moving out of my parents house for the first time in September, and over to Nuneaton with a mate - as i have no idea how much it'll cost per month i needed something cheap that would be cheap to insure and fairly economical to keep running costs to a minimum.
So i bought this on eBay for the grand total of £230
A 1997 ZZR600
It's got 40,000 miles on the clocks, and it's evident it's had a moderatley hard life - the guy i bought it from used it as a workhorse everyday for 4 years and kept it outside, so it's built up an impressive layer of grime and dirt, although not much rust for something that's been stood outside.
Loading it into the back of the van, it was clear just how big, heavy and cumbersome these bikes are - the scaffolding plank that we normally use was bowing an alarming amount with the weight of the bike on it, much more than any other bike i've ever collected however with a bit of a shove, it was in with no issues.
After a 2.5 hour drive home, we got it unloaded at the other end and i set about giving it a check over to make sure everything was safe etc.
Apart from badly leaking fork seals, everything on the bike is fine, all in good working oder (if a little dirty). I've got some new seals on the way, which should hopefully turn up this week so i'll get them swapped in and book it in for it's MOT.
I took it for a quick spin when i got home just to make sure eveything was ok. It is massive. I've never had a bike even close to the size of this thing and it's obvious it's set up to be more of a touring bike than a backroad scratcher, but it still gets a hustle on when i need it to and the engine is pretty torquey for a 600 (although that may just be becasue i've been away from bikes for a few months).
I'm very happy with it for the money - it's cosmetically tatty, but as long as it goes and stops as it should, that's all i care about!!
---
Wuss Management
Posts: 3278
Joined: Wed Oct 11, 2006 2:53 pm
Location: Lime Tree Park
For the money, who cares what it looks like? Solid workhorse there mate. Nice one.
Most motorcycle problems are caused by the nut that connects the handlebars to the saddle.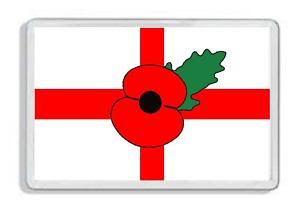 ---
Long way from the R1 but looks like a sturdy beast that'll do all year riding no problem.
---
Who is online
Users browsing this forum: No registered users and 1 guest