Posts: 7
Joined: Sat Mar 29, 2014 6:04 pm
Hello all,
I'm Scott.
I'm a new rider, I passed my cbt at the beginning of March and have had my gorgeous Aprilia RS4 125 for about a month now.
any new tips and tricks for a newbie on riding and bike security are all welcome!
---
Hi and welcome.That looks like a nice bike.Look after it.
---
Wuss Management
Posts: 3278
Joined: Wed Oct 11, 2006 2:53 pm
Location: Lime Tree Park
Welcome to the asylum.
Nice looking mount that.
The best 'hints and tips' I could give you about riding is to do as much of it as possible. Only this way will you learn how to ride.. Then after that you can do some extra training if you feel the need. Just ride within your personal limits, don't ride like a twat, and trying to keep up with those faster than you usually turns out to be a very bad idea.
Just have fun.. Don't be a dick.
Most motorcycle problems are caused by the nut that connects the handlebars to the saddle.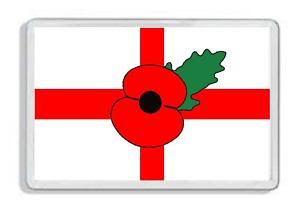 ---
Nice ride..
What Will said.....
Paul
Can't be F*****g arsed!!
---
I agree ride for yourself not for others and practise practise practise!
And if you see a bloke on an orange and black cruiser nod back
---
Posts: 351
Joined: Thu Oct 13, 2011 8:29 pm
welcome . best tip is ride it and learn the bike the skills will come soon enough
---
Hi Scott,
Welcome, great choice of bike.
April 19th B.I.A.M.F in Bristol, if you are into Italian bikes ( and cars!) its a great day out, lots of Aprilia's. Have a look on the net at previous years photos for a taste of what there is going on.
Usually a few Aprilia's going from round this way, check out
www.rsvr.net
,
Fatmac.
Sorry officer I will not do it again
---
Posts: 7
Joined: Sat Mar 29, 2014 6:04 pm
thanks for the info guys
the bike has had one owner and has already done 3,000 miles, picked it up in excellent condition from CMC motorcycles in coleshill(
http://www.cmcbikes.com
).
unfortunately it was knocked over the day i got it,
it was parked outside the barbershop while i was having me hair cut and some idiot decided to reverse into it!
the person responsible has paid out, minor cosmetic damage, scratches, and a bust indicator which has been replaced.
I'm enjoying riding it, i haven't named her yet haha..
my next move is to get a helmet cam.. any suggestions?
thanks fatmac i'll check that out, if i decide to go i'll post up.
---
Posts: 210
Joined: Wed May 07, 2008 10:36 pm
Hello fella,
Excellent choice of bike, there's nothing like a 'Prilla for shits 'n' giggles.
GoPro are the market leaders, but pricey. I always think that the fixings aren't the best either - at our race meetings we often have reports from our Marshals that they've picked up another smashed unit from trackside.
I've supplied a Drift HD to one of our customers, and he's well happy with it, especially as you can mount it on your lid or mirror stalk.
We've just picked up a new product called
http://www.veho-muvi.com/cameras/muvi-hd/
, which is similar in design to the GoPro, but smaller & with an LCD screen.
All are Circa £180 - £250.
---
Who is online
Users browsing this forum: No registered users and 4 guests