So after spending a year on my tatty ZZR600, i finally saved and scrimped enough to get my next bike and picked it up last Friday. Spent most of the week tazzing about on it, getting used to the new riding position, clutch and brakes etc. (and the massive power!).
Here it is;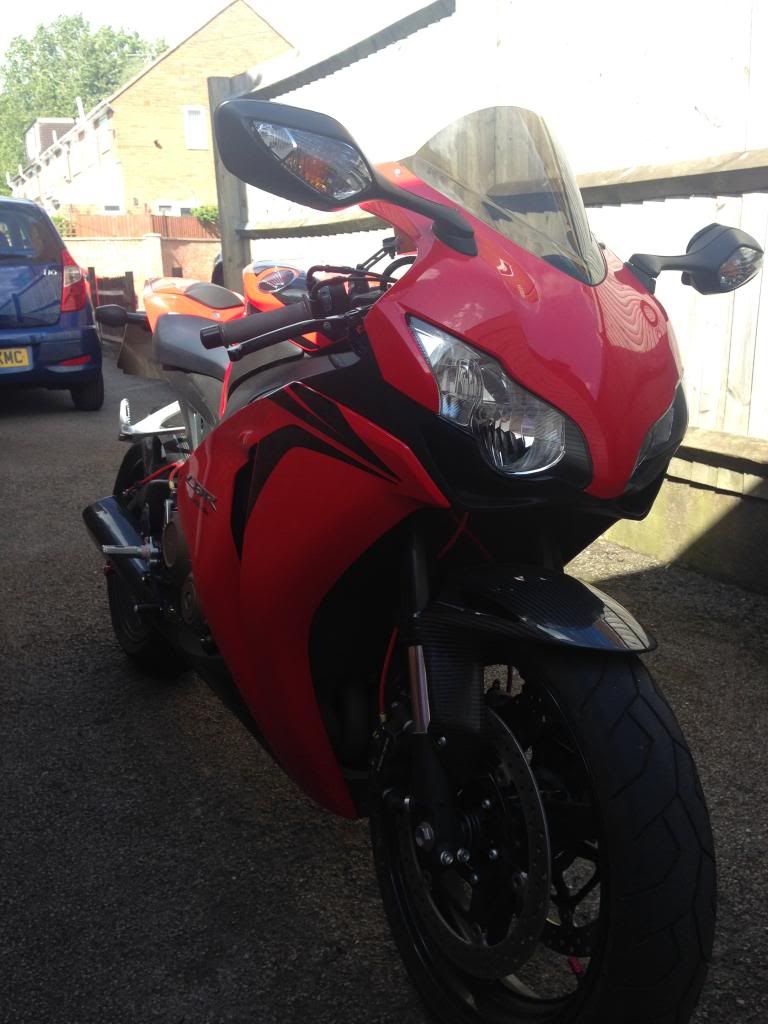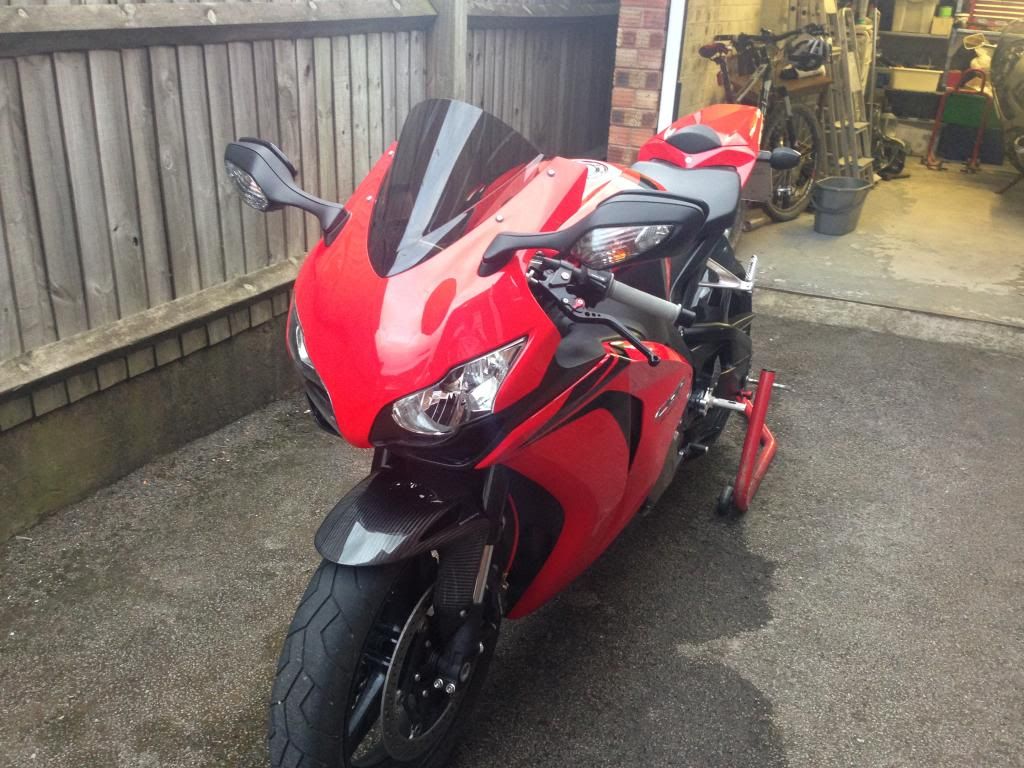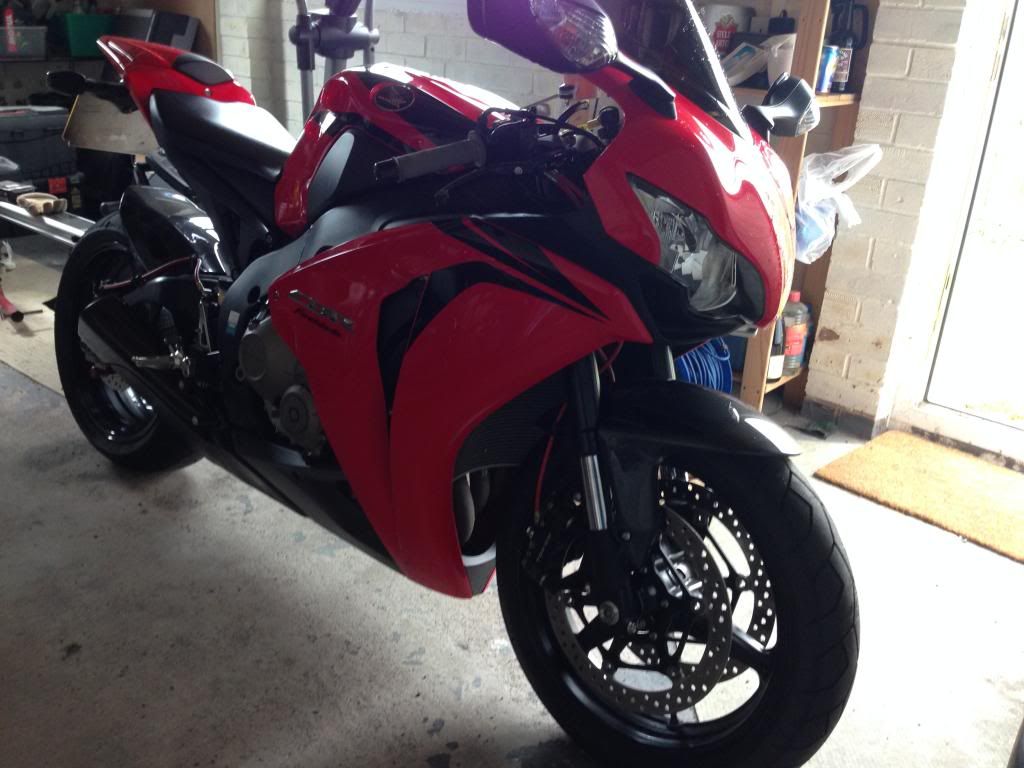 it's a 58 plate red model, done 4,000 miles from new. Yes, that's right 4,000. I was actually quite wary of this, thinking it may have been a race/trackbike etc. But the guy at the dealer just said it was a case of someone buying it as a toy and hardly ever using it. Plus there was no sign of any bolts that had been drilled for lockwiring and the wheels were in the same great condition as the bodywork.
I had to re-adjust to riding a modern sportsbike, after coming from the ZZR600, this was quite a step up! Plus, if im honest, i was quite scared of the power i had under my right wrist. Visions of gracefully highsiding onto the pavement filled my head as i gingerly pulled off the forecourt and onto the road to start the journey home.
No such worries though. It's amazing how much of a pussycat this bike is at low revs. Really easy to ride and no discernible 'step' in power to catch me out, just a lovely smooth surge. After getting used to the clutch bite point, and the power of the brakes, i took a brave pill and decided to give the last 2/3rds of the rev range a go and give it a bit more of the throttle.
Fuck me. This thing is like Jekyll and Hyde. Wind it on after about 6krpm and you had better be paying attention or it'll spit you off the seat. A bit scary, but addictive at the same time.
The bike already came with a set of Rizoma rearsets, Brembo 19mm RCS master cylinder, front and rear carbon hugger/mudguard, HEL braided brake lines and a bigger, tinted screen. I've since taken the pillion footrests off (I kid you not, this is a massive job and took me the best part of 90 minutes, requiring the rear subframe to be stripped and split) and got a smaller numberplate to repalce the huge one that came with the bike.
I've also got a Leo Vince GP Pro exhaust turning up for it today so that should make it sound a bit nicer!
---
Posts: 1347
Joined: Thu Jul 10, 2008 6:57 pm
Location: Bedworth
Very nice mate.
---
Posts: 351
Joined: Thu Oct 13, 2011 8:29 pm
---
Not jealous at all, especially as insurance peeps are collecting mine tomorrow, leaving me bikerless... twat reversed into it in a car park at ridiculous speed..
Can't be F*****g arsed!!
---
Who is online
Users browsing this forum: No registered users and 1 guest