I've not been on here for a while, but was wondering if the good and great had any ideas for the little situation me and MrsDave find ourselves in.

Cutting a long story short, MrsDave was knocked off about 5 years ago whilst learning, and after getting over that, she passed her test a year later, then a year or so after that the knee she bashed up started to give her grief, so a year or so and then one operation later, and another 12-18 months to get over that she's now back to a normal(ish) working body (no comments please). However because it's been a long while since she was on her bike, she's having mental blocks about riding it, and having been to see where she learnt, and others, the general view is get back on and little and often - and if she can get used to being pillion again, that would help. The more time on two wheels the better.

Now, we've two bikes between us (well 3 if you include my little Scooter, but we shall not for this). So you'd think it's not a problem. Her little BMW F650GS (Twin) the seat on it is crap, even the comfort seat for her as pillion isn't comfortable for more than about 20 mins, after which she complains. And it's not really a two up machine, it does it but always seems lacking on grunt to move us both. My bike (BMW R1200 GSA) would be great, where it not for my little short stumpy legs, as really don't fancy a pillion on the back of it.

I've been wondering about getting something else as just a temp keep it for 6-12 months touring type bike (RT/Pan/etc) which will be great at two up to get her used to being on two wheels again. And something I'm not too worried about getting crappy over the more winter months as it was pretty cheap?

Any other ideas thought etc.
1990 Kawasaki GPZ500s - Gone, but not forgotten
1996 BMW R1100RS - Sold
2007 BMW R1200 GSA
2012 Honda PCX125
---
Wuss Management
Posts: 3278
Joined: Wed Oct 11, 2006 2:53 pm
Location: Lime Tree Park
Most motorcycle problems are caused by the nut that connects the handlebars to the saddle.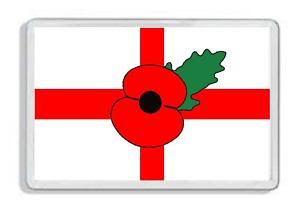 ---
At the moment that's my thought. Dull but normally loved by their owners (avoiding the winter hacks). That'll do for the purpose of getting MrsDave back as pillion. And if it doesn't work out, then sell all the bikes, and get a very nice touring machine.
1990 Kawasaki GPZ500s - Gone, but not forgotten
1996 BMW R1100RS - Sold
2007 BMW R1200 GSA
2012 Honda PCX125
---
Who is online
Users browsing this forum: No registered users and 4 guests