Moderators: Majik, Boosh, Martin
Posts: 373
Joined: Fri Sep 07, 2007 3:57 pm
Location: Banbury
It works!!!
Project supermono made its official debut at Rockingham last weekend on a No Limits trackday and it works!! 3 years, one house move and untold periods of downtime have finally created a trackday bike from a pile of left overs...:
I had a few teething problems as expected on an untested bike. After the first session the chain adjusters had vibrated loose leaving the chain hanging off the sprockets, The temp gauge mounting bracket nuts also vibrated loose never to be seen again. Worst of all though is after the first session the swingarm, battery tray and shock were covered in oil. God knows how it didn't get on the tyre or track but it was a lucky escape...
Turns out one of the small bore pipes I had routed into an oil catch bottle was pumping oil out at a rate fast enough to fill the bottle and overflow down the undertray and the back of the bike..Took a bit of working out wh but having re-jigged the pipes and the oil bottle it was all safe and oil tight again by the afternoon.
So whats left to do? Biggest job is it won't rev out. It gets to about 5.5K and starts to miss and cough.. It could be any of the below so the next job might be some trial and error at a dyno to sort it out:
1.Silencers had to be stuffed with wire wool along with the dB killers to meet the 104db noise limit.. It might be "bunged up" and unable to breathe now. Given the silencers are dented and split a new pair might have to be acquired and fitted.
2.The "modified " ECU with resistor mod to raise the red line may be duff. I'll swap for the standard TDM850 in the spares box to see if there is any difference
3.I had to create a vacuum take off on one of the carb rubbers to operate the fuel pump. Could be that its too small and the fuel pump isn't keeping the carbs full. The bike only suffers on the straights but pulls OK out of the slower corners and twisty bits.
4.I have a second hand keyless filler cap fitted. Not 100% sure the breather hole is adequate so I might swap back to an oiginal Yamaha cap with key.
On the plus side the Wilbers rear shock seemed to work great. No worries about the handling and the brakes were good although I'd prefer a bit more bite and feel
In summary...
Always stuff to do as no project build is ever truely finished but I'm realy pleased that all those nights in the garage have turned into somethng that works and didn't break (much) shamke i got it ready just in time for the cold weather though......Roll on spring!!
---
looking good there!
'94 ZXR 400 L4
---
Good work chap, its not winter yet
Paul
Can't be F*****g arsed!!
---
Wuss Management
Posts: 3278
Joined: Wed Oct 11, 2006 2:53 pm
Location: Lime Tree Park
Nice one.
Most motorcycle problems are caused by the nut that connects the handlebars to the saddle.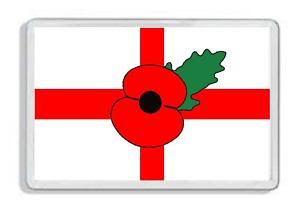 ---
Posts: 351
Joined: Thu Oct 13, 2011 8:29 pm
nice one . im just starting to build a trackday bike from spares but i fear it will have more bling than the road bike .
---
Good to see it finally at the track!

Have to give me a shout next time you venture out on it!
---
Posts: 1125
Joined: Fri May 26, 2006 12:11 am
Location: Ballaugh
Stu that's fantastic !! Pm me I've lost your number......and address !
Yes I'm a disorganised tw@
Hope you and Jen are well ?
Accelerate hard till ya see god ..Then brake !!
Ya know your accelerating to hard wen your head pops out of your ass !!
---
Posts: 373
Joined: Fri Sep 07, 2007 3:57 pm
Location: Banbury
Finally got project Supermono onto a dyno to cure a mystery misfire. Having sorted a stripped thread on the ignition pick up and a dodgy electrical connection to the coil they finally got some clean power runs:
76 HP at the crank or 70 hp at the rear wheel ain't bad for an engine that started as an XTZ660 with 48hp.......
---
Who is online
Users browsing this forum: No registered users and 1 guest